Listen:
Rock Splitting Politics – ELECTION 2012 IS OVER! REPUBLICANS TAKE A BASEBALL BAT HIT ON THE HEAD!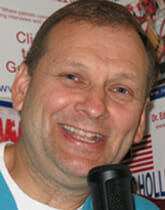 Podcast: Play in new window | Download
Doc Holliday goes over this week's election results on his special election update brought to you by FreedomWorks! Doc's analysis on the election will provide you with a path you will need to know about going forward. Be sure to listen as Doc talks about what the re-election of President Obama means and how the defeat of Mitt Romney will lead to new Republican leaders.