Listen:
Rock Splitting Politics – WHERE DO WE GO FROM HERE?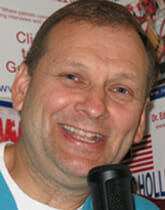 Podcast: Play in new window | Download
Join Doc Holliday this week for a conversation about where do we go from here after the re-election of President Barack Obama. Doc plays an interview about how the Cato Institute says Obamacare can still be diverted in some states. Tune in to find out which states and why? Doc also talks about what some are saying in the Republican Party about the defeat and discusses if the Republicans should become "Democrat Lites." Doc also brings back the TOMBSTONE OF THE WEEK AWARD which he gives this week to the actions of none other than Karl Rove! So be sure to listen to the show as we start the process of living for four more years under the presidency of Barack Obama. What must we do? Click on to find out!