Listen:
Rock Splitting Politics – TIME TO BUILD A FINANCIAL NOAH'S ARK?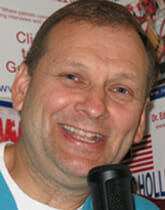 Podcast: Play in new window | Download
Doc keys in on the fiscal crisis and ponders what he would do if he was the speaker of the U.S. House of Representatives. You will hear a clip from the rock band Molly Hatchet as they sing "Flirting with Disaster." And then Doc will play a clip from the Bill Cosby comedy routine when Cosby wonders just how he would feel if he was Noah and God called him to build an ark. You can listen to the entire sketch here. Doc then compares where the conservative movement is today to building a financial ark to save America when the red ink comes like a flood to wash our country away. And don't forget to listen to this week's TOMBSTONE OF THE WEEK AWARD as Doc goes all the way to Detroit, Michigan, to tell you what one of their city council members said that should be buried six feet in the ground beneath a tombstone! And Doc Holliday reaches out to California residents and ponders how tax increases will really work out in the next couple of years for that state. Click on now to get the best of conservative thought radio right now.