Listen:
Rock Splitting Politics – ARE WE BEING HERDED LIKE CATTLE TOWARD A FINANCIAL SLAUGHTERHOUSE?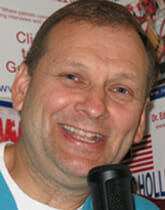 Podcast: Play in new window | Download
Listen to clips from business reporter Rick Santelli and then President Obama. Doc Holliday focuses on these comments and asks the question, do you feel like you are being herded like cattle toward a financial disaster and there is nothing you can do about it? Doc does have an answer and you can hear it on this week's show. Doc also gives out his first of the year TOMBSTONE OF THE WEEK AWARD and it goes to someone who has squandered his leadership potential. Find out who gets the award, but listen as Doc gives a reason to think that experience could redeem this leader—-if he listens! You will enjoy Doc's western themed show as he explains why he feels like our leaders are like bad guys driving Americans like cattle toward the slaughterhouse. Hear some theme songs from "The Magnificent Seven," "Rawhide," "The Good the Bad and the Ugly." And hear a clip from the movie Tombstone featuring Val Kilmer as Doc Holliday. We get this year kicked off right so buckle up, put your spurs on and listen right now right here on www.webtalkradio.net.