Listen:
Conversations Beyond Science and Religion – Living in the Wonder Moment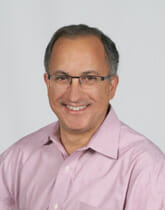 Podcast: Play in new window | Download
Socrates observed that philosophy begins in wonder. But it is not only philosophy that begins in wonder. According to this week's guest, Timothy Freke, author of the new book, The Mystery Experience, life itself should begin in wonder, the wonder of existence itself. Modern science theorizes that the universe began with a Big Bang; Genesis says that God created the universe from the void. But in either instance, a miracle occurred, and one we often overlook. Listen in as host, Philip Mereton, talks with Tim Freke about how becoming aware of the mystery experience is a key to having greater compassion and sensory aliveness. Also on this show, Philip interviews Whitney McNeill and Christina Wooten of Sacred Light Journeys, a spiritual retreat organization that facilitates journeys to spiritually energetic sites throughout the world.