Listen:
Rock Splitting Politics – WE'RE CAUGHT IN A TRAP—A DEBT TRAP!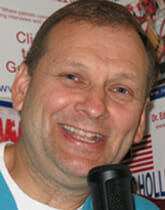 Podcast: Play in new window | Download
Doc interviews Murray Holland the author of the Debt Trap which will soon be released in bookstores across the country. This week's show will keep you on the edge of your seats as Doc explains the reality on the ground for the conservatives across America in their quest for political power. Hear what Ronald Reagan once said to stop a heckler and what the mainstream media needs to hear today. Doc touches on two stories you probably will not hear anywhere else so click on for another great week Rock Splitting Politics. And this week's TOMBSTONE OF THE WEEK AWARD goes to New York's governor—find out why right now and be sure to send this link to your friends.