Listen:
Rock Splitting Politics – "WHAT DIFFERENCE DOES IT MAKE?" SAYS SEC. HILLARY CLINTON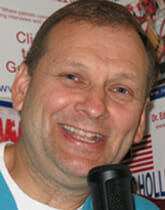 Podcast: Play in new window | Download
Wow! What difference does it make?! We have the answers on this week's show! It seems like our outgoing Secretary of State didn't want to tell what she should know! You don't want to miss our rendition of the way this administration has been cheating and mistreating the American citizens when it comes to telling us the truth about Benghazi. We play a clip from U.S. Senator Rand Paul and Congressman Ed Royce to help us better understand what happened last week in the congressional hearings on Capital Hill. And Doc concludes his interview with author Murray Holland about the debt trap that we are in right now and what you can do about it. So don't your dare miss this episode of Rock Splitting Politics and stay tuned to the end when you will hear who gets this week's TOMBSTONE OF THE WEEK AWARD! Please continue to link us to your friends because we are growing and reaching out across the nation due to your efforts—and we THANK YOU!