Listen:
Rock Splitting Politics – STATE OF THE UNION? BETTER LISTEN TO THIS WEEK'S SHOW!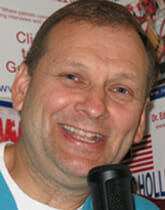 Podcast: Play in new window | Download
Doc Holliday examines with detail from testimony on Capital Hill that President Obama's State of the Union Address misses the mark on immigration. The sequestration coming is like a political chess game that Boehner and the Republicans may finally be learning how to play—find out why on this week's show. Listen to see who gets this week's TOMBSTONE OF THE WEEK AWARD. Two of our past guests make themselves well known in Washington D.C.—listen to see who they are. Keep sending our links out and we will keep giving you a show with information and insight no one else is getting. Thanks for listening, click on and get fired up!