Listen:
Rock Splitting Politics – DOC HOLLIDAY, U.S. SENATORS RUBIO AND PAUL RESPOND TO THE STATE OF THE UNION ADDRESS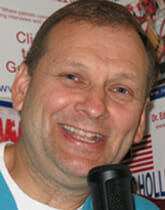 Podcast: Play in new window | Download
You must listen to this week's show as Doc Holliday responds to President Obama's State of the Union address. Then be sure to listen to the responses summarized from U.S. Senator Marco Rubio of Florida and U.S. Senator Rand Paul of Kentucky. America has a long way to go on this journey to restore freedom, but we are pulling a part of the heavy wagon right here and right now on Doc Holliday's Rock Splitting Politics. We give this week's TOMBSTONE OF THE WEEK AWARD to a Democratic senator so be sure to listen to see who gets that award this week. Doc Holliday is going to Washington, D.C. later this month and you can see a video clip of an interview about his book on American Family Radio right here. Once again we welcome all our new listeners and thank you for sharing this link with your friends. Click on for all you need to know about the real state of our union!