Listen:
Rock Splitting Politics – GUN OWNERS OF AMERICA AND VICE PRESIDENT "SHOTGUN" JOE BIDEN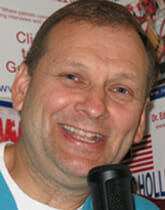 Podcast: Play in new window | Download
Doc brings what you need to know about gun control to this week's show! Listen to a great interview where Doc Holliday breaks new ground when he asks the Executive Director, Larry Pratt, of Gun Owners of America about the second amendment being a civil right. After hearing this interview, you will be given a new tool to ask prospective candidates for federal office. Doc gives this week's TOMBSTONE OF THE WEEK AWARD to none other than our Vice President now nicknamed, "Shotgun" Joe Biden. You've got to listen to what Shotgun Joe has to say. And Doc sums up the highlights of what you need to know in the news as you will get a perspective right here right now that you will not get anywhere else! Click on the show and pass it on to your friends and neighbors. We are growing because of you—and we thank you!!