Listen:
Rock Splitting Politics – SEQUESTER MANIA!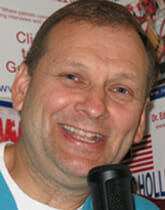 Podcast: Play in new window | Download
Chaos or a penny subtraction from a dollar? Listen as Doc Holliday speaks about the sequester and uses the President's own fear-mongering which renowned journalist Bob Woodward calls a madness from this White House. Woodward also talks in one clip about how the White House has gone to war against the reporter himself! Doc talks about his trip to Washington, D.C. and the insights he gained there from some Federal employees and the great intellectual conservatives at FreedomWorks. This week's show has some fantastic insights as Doc Holliday plays a clip from the Doors tune "Riders on the Storm," listen to find out why. And Doc talks about his conversation with Rafael Cruz, the father of new U.S. Senator from Texas, Ted Cruz! How can an action issued by our Immigration and Customs Enforcement Agency win this week;s Tombstone award? Click on now to find out and get another great show of insights that you will not hear anywhere else! Link us to your friends and be sure to tell your patriot groups about our show!