Listen:
Truffles and Tribulations – Culinary Arts and the Community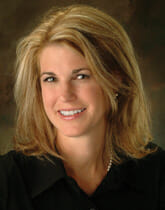 Podcast: Play in new window | Download
Today's show pairs cuisine with the arts and the community. Sample Chef Elinor's delicious recipes for stuffed cabbage, meatballs with curry sauce and stuffed peppers. She will be at The Flower & Garden Show at Navy Pier on March 16 at 6:30 to demonstrate her unique preparation of Mediterranean Sole. www.elinorelegantevents.com. Discover how Curt's Cafe in Evanston is helping at-risk teens by bringing them into the kitchen to teach culinary and life skills. www.curtscafe.org Enjoy the original watercolor art of distinguished landscape architect, Blythe Yost whose "From Above" series will be featured at Curt's Cafe March 16- May 15th. www.blytheyost.com Connect with the community and cuisine.