Listen:
Rock Splitting Politics – SHOULD STATES EXPAND MEDICAID UNDER OBAMACARE'S DEATHSTAR?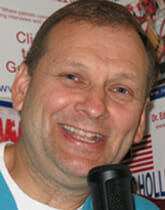 Podcast: Play in new window | Download
Listen to this week's show with Josh Withrow from FreedomWorks to better understand why states should not expand Medicaid. More and more the citizens of this nation are beginning to see Obamacare as the Deathstar from the movie Star Wars. Obamacare is the one government program that in one blast can destroy this country. Listen to Josh tell us what can be done before this Deathstar causes more pain than this nation has ever felt with one Leviathan program. Doc Holliday talks about what Arkansas and Florida may be doing with Medicaid and touches on the Paul Ryan budget plan. And you have to listen to this week's TOMBSTONE OF THE WEEK AWARD as it goes to Republican senators John McCain and Lindsey Graham. Next week we have Rafael Cruz—the father of the new U.S. Senator from Texas, Ted Cruz. Click on now for a show like none other—you will learn something today that you did not know before.