Listen:
Conversations Beyond Science and Religion – Metaphysics for Everyone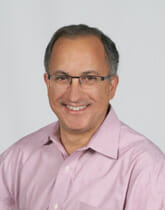 Podcast: Play in new window | Download
The term metaphysics was first used to describe the book of the Greek philosopher, Aristotle, which came after his book on physics. Aristotle never used the term. Today, metaphysics has many meanings. To some it refers to the realm of the supernatural , or the opposite of science, which deals only in the natural world. To others it means first principles, or overarching worldview. But today, on the internet, in blogs, tweets, and posts, more and more people are discussing the same big questions that puzzled the early Greeks: what is the world made out of and why are we here? This week's guest, Dr. James W. Winborne, began his career as a church pastor but slowly made the transition to viewing religious teachings from a broader, more metaphysical standpoint. He is now the president and founder of the International Academy of Metaphysics, an online educational platform designed to bring metaphysics to everyone. Also on this show, Philip Mereton interviews Sparrow Hart of Quest for Vision a unique organization that offers spiritual retreats designed to help people find their true nature in nature.