Listen:
Rock Splitting Politics – RAFAEL CRUZ GIVES FREEDOM-LOVING AMERICANS REASONS FOR HOPE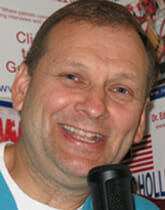 Podcast: Play in new window | Download
Doc interviews Rafael Cruz, the father of U.S. Senator Ted Cruz! Hear the second part of this great American's enthusiasm for the future of freedom because of people like you—listeners to Rock Splitting Politics! Doc also plays some clips from the U.S. Supreme Court's hearings on Gay Marriage and MSNBC's Lawrence O' Donnell's hatred for Ted Cruz. THE TOMBSTONE OF THE WEEK AWARD goes to the White House for its inaction to support freedom of religion around the world. Listen now to discover what is going on and our State Department shows absolutely no concern. Please click on our Facebook site and "like" Rock Splitting Politics and tell your friends about our show! Click on for a fraud shock you will not believe, you can hear the whole story here. Great to have all you first time listeners, and welcome back to all our past friends.