Listen:
Rock Splitting Politics – IT'S TAX TIME! IS BIG GOVERNMENT KILLING SMALL BUSINESSES LIKE JOHN D. ROCKEFELLER DID?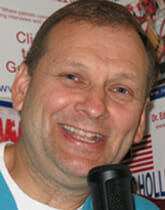 Podcast: Play in new window | Download
Doc gives unique perspective on growing taxes fueling the ever growing government. You will hear commentary on Rick Santorum's ability to enjoy his right to free speech in Michigan. Is the military purposely targeting evangelical Christians? Who bugged Mitch McConnell's campaign meeting? And listen to why Bill O"Reilly gets this week's TOMBSTONE OF THE WEEK AWARD. And for those who have heard Benji Backer, the 15 year old who broke into the national news right here on Doc Holliday's Rock Splitting Politics—here is the link to our show. And finally A couple of week's ago we told you about why many Jews are now leaving France for New York and Israel. Here is a link to that story.