Listen:
Rock Splitting Politics – BOSTON TRAGEDY, RICIN SENT AND MEANT TO KILL, INSIDE INSIGHTS HERE!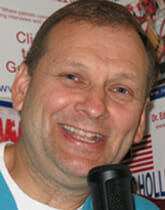 Podcast: Play in new window | Download
America had a tough time last week as many are still in mourning. Doc has insights into these tragedies and especially in the Ricin meant to poison case where a Kevin Curtis was arrested near his hometown as he allegedly sent letters with the poison to U.S. Senator Roger Wicker and President Obama. Doc has some exclusive information that you will not hear about on other shows. Doc aims to make this next thirty minutes a significant time to not only better understand these tragedies, but to be informed about why President Obama was so upset when his gun bill was sent packing from the democratically controlled U.S. Senate. Don't miss this week's TOMBSTONE OF THE WEEK AWARD and continue to tell your friends and relatives about Doc Holliday's Rock Splitting Politics! Click on NOW!