Listen:
Rock Splitting Politics – SUMMARIZING LAST WEEK'S TERROR AND AN INTERVIEW WITH ERICA DRAYTON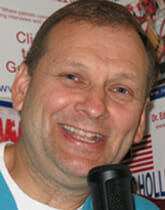 Podcast: Play in new window | Download
Join Doc as he interviews a great conservative activist in the heart of a liberal blue state! Erica Drayton is an amazing, principled conservative that works for freedom in a hardened socialist area. You will feel inspired as you hear her speak. Then Doc gives a simple Reaganesque solution to the Internet sales tax dilemma facing our nation today! Doc does summarize last week's terror with an exclusive take on Boston and also the Ricin letters. But Doc really serves up a good analogy to what the White House is doing in his TOMBSTONE OF THE WEEK AWARD. Some of you may be offended by Doc's analogy but he did use family talking terms instead of the farmyard talk rural people know about. So click on another show unlike anywhere else where you will get the most important news that counts!