Listen:
Rock Splitting Politics – TERROR UPDATE, ILLEGAL IMMIGRATION, SENATE ELECTIONS 2014, AND THE 2ND HALF OF OUR INTERVIEW WITH ERICA DRAYTON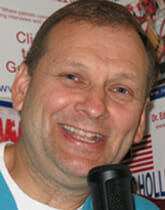 Podcast: Play in new window | Download
Doc opens the show this week with a reminder that it is spring and we need to sit back a moment and contemplate where we need to go as conservatives. This week's show covers the terror updates, illegal immigration, and how the U.S. Senate elections are beginning to take shape for 2014. Doc interviews conservative blogger Erica Drayton and you can visit her website here. And this week's TOMBSTONE OF THE WEEK AWARD goes to the senate majority leader, Harry Reid—you will not believe what this senator is actually saying that needs to be buried six feet in the ground beneath a tombstone! So click on and get the news you will not hear anywhere else. Next week's show will deal with Israel and the West Bank with a unique perspective. So be sure to check back next week.