Listen:
Rock Splitting Politics – TEA PARTY ACTIVISTS TESTIFY BEFORE CONGRESS AGAINST THE I.R.S.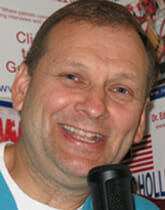 Podcast: Play in new window | Download
Join Doc Holliday as he speaks about the I.R.S. corruption and plays clips from the congressional testimony. Doc Holliday gives you news and commentary that you can hear anywhere else. This week's Tombstone of the week award goes to President Obama for his new National Security head nominee. Becky Gerritson, the leader of the Wetumpka Tea Party, gives a great performance of what a grassroots citizen can do for freedom in America. I was blessed to able to give one of my poems to the Wetumpka Tea Party last summer and you can see that performance here. Don't miss this week's Tombstone award as it goes to President Obama for his appointment of his new National Security adviser. Get ready for a new show cutting ground for freedom!