Listen:
Rock Splitting Politics – NATIONAL SECURITY AGENCY—HOW MUCH SPYING IS TOO MUCH?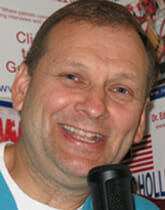 Podcast: Play in new window | Download
Join Doc this week for an in depth look at how much our government is spying on its own citizens and where should we go from here. Doc will use some audio clips from Fox News and provide his views on why certain things are happening right now in America. Remember that you will hear things on Rock Splitting Politics that you will not hear anywhere else including this week's show. Doc will tie up his thoughts at the end of the show after this week's TOMBSTONE OF THE WEEK AWARD to provide a way to let the government get a dose of its own medicine! Click on now for a way forward in this era of scandals and deception by our government!