Listen:
Rock Splitting Politics – PLAYING CHICKEN WITH THE IMMIGRATION BILL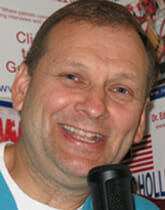 Podcast: Play in new window | Download
Join Doc this week for a show digging into the details of the Senate immigration bill. Pointed out by Doc this week is the fact that liberals do not allow for border security to come before legalization. Why would those who really care about our large illegal immigrant population play chicken with this all important bill by NOT allowing border security first? A clip from Rush Limbaugh interviewing U.S. Senator Ted Cruz provides Doc Holliday an opportunity to indicate what is wrong with this bill as it is. Doc also talks about a Louisiana state senator who has just switched political parties—who happens to be an African-American. Will this spark a movement for freedom? Check out the TOMBSTONE OF THE WEEK AWARD at the end of the show and be sure to tell your friends and neighbors to keep listening to the show that stays ahead of the curve in providing the information that you must know!