Listen:
Rock Splitting Politics – APOLLO 13 ASTRONAUT, FRED HAISE, SPEAKS TO DOC HOLLIDAY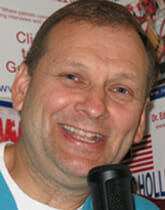 Podcast: Play in new window | Download
Join us this week for a very special show for the week of July 4th! We have a true American hero, Fred Haise, who was on board the ill-fated Apollo 13 aircraft during the week of April 11, 1970. Fred gives us an insight to what is was like to be on board and maintain his cool under a stress never experienced before in the history of humankind. Three American astronauts were stranded in space after an explosion that left them without adequate oxygen. Hear Fred Haise explain to Doc Holliday how they made it back to earth with the help of many others. We salute all our American heroes this week and hope that all our listeners will indeed have a blessed and fruitful Fourth of July week! Even our liberal friends should like this show—be sure to send them the link!