Listen:
Rock Splitting Politics – EGYPT, SYRIA, IMMIGRATION REFORM, OBAMACARE NEWS, AND MORE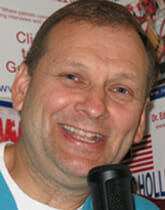 Podcast: Play in new window | Download
After taking a week off from politics (last week's show with Apollo 13 astronaut Fred Haise was an exclusive interview to honor American heroes) Doc Holliday dives into the news like a fast and furious gunslinger in the old West. Rock Splitting Politics cracks through the haze of the mainstream media to bring you the news that you need to know with a fresh perspective that will take you beyond what you usually hear. And this week's TOMBSTONE OF THE WEEK AWARD goes to the people pushing the green energy field without telling the American public the whole story. But you will get it today on Doc Holliday's Rock Splitting Politics. Click on for the news that you need to know right here right now! Don't forget to share the show with your friends!