Listen:
Rock Splitting Politics – IMMIGRATION REFORM AND GOING NUCLEAR IN THE U.S. SENATE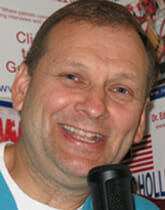 Podcast: Play in new window | Download
Join Doc Holliday as he speaks about immigration reform with a little help from his friends—the Beatles. Doc uses clips from some of their favorite songs to speak for President Obama, Speaker Boehner, and Majority leader Harry Reid. Doc will inform you about what is happening within the U.S. Senate as the majority considers changing long standing rules that have kept the senate working for generations. And don't miss this week's TOMBSTONE OF THE WEEK AWARD as Eric Holder gets to accept it for something going on under his thumb. Click on now and be sure to tell your friends about this show. If you missed the July 4th week special please go back into the archives and listen to a great American hero who was on board the ill-fated Apollo 13 spacecraft, Fred Haise.