Listen:
Rock Splitting Politics – AN AFRICAN AMERICAN PERSPECTIVE ON IMMIGRATION REFORM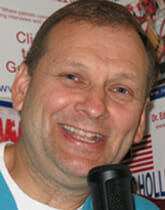 Podcast: Play in new window | Download
Join Doc Holliday as he interviews Mike Johnson about immigration reform and how he thinks that it will affect the African American community. Mike has a unique perspective as he has seen illegal immigration up close for decades. Mike wants to send a message to the Congressional Black Caucus, listen to hear what his message is about. Also this week's TOMBSTONE OF THE WEEK AWARD concerns the state of California and the gay marriage decision handed down by the U.S. Supreme Court. Wait until you hear about how California's Prop 8 still has legal status in 56 of 58 counties in California! Click on for exclusive news that you will only hear right hear on Rock Splitting Politics!