Listen:
Rock Splitting Politics – PRESIDENT OBAMA LIKES CATFISH!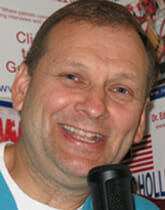 Podcast: Play in new window | Download
Join Doc Holliday this week as he gives you an inside the White House story that you have not heard about. Right here and right now you will get a Doc Holliday exclusive from inside the White House so listen up and if you want to see who provided the information from inside the White House to Doc click here for a picture. Doc Holliday will give you want you need to know about what is happening with Obamacare and why the President is delaying the employer mandate! Doc Holliday will go after what caused the Detroit bankruptcy and this week's TOMBSTONE OF THE WEEK AWARD goes to President Obama for his economic speech. Click on now and finally hear one thing on this show that Doc Holliday agrees with President Obama. You must tell your friends and nieghbors about this show—-click on now!