Listen:
Rock Splitting Politics – WILL OUR YOUNG ADULTS TURN INTO FISCAL CONSERVATIVES!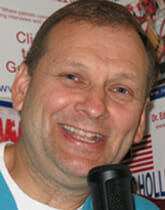 Podcast: Play in new window | Download
Join Doc Holliday this week as he speaks with Marko Sukovic from Turning Point USA. Discover a conservative movement among our youth that is just one years old—-but it's changing minds! From coast to coast Marko tells us that when young people get the information they need, then they want to save their futures. Listen to a fascinating conversation with one of the youth movement's leaders and hear how this group is reaching into our high schools and college campuses with the message of fiscal conservatism. But that's not all this week as the TOMBSTONE OF THE WEEK AWARD goes to Attorney General Eric Holder for his failure to adequately respond to a scathing truth that he gave inflated numbers to the public about a mortgage fraud investigation just before last year's presidential election! And Doc carries on his conversation about the precarious position of the Republican Party and gives you an exclusive potentially society killing poison that is within Obamacare! Click on now for what you need to know that you will not hear anywhere else!!