Listen:
Rock Splitting Politics – LIBERTARIAN TONY STILES AND VIEWS TO PRESSING NEWS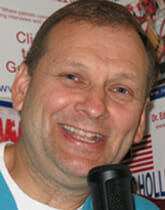 Podcast: Play in new window | Download
Doc Holliday welcomes Libertarian and radio host Tony Stiles to the Rock Splitting Politic's microphone for part 1 of a two part interview about the direction of conservative media and how the younger generation is feeling about its future with politics. Tony has some great insights and will be talking about President Obama, the Republican Party, Sean Hannity, Rush Limbaugh, Megan Kelly and much more. Listen to Doc's take on what direction the Republican Party must take in the coming weeks and hear about the what's under the surface of the chaotic crust in Egypt. The TOMBSTONE award goes to Secretary of State Kerry and you need to find out why—-so click on the show right here right now!