Listen:
Rock Splitting Politics – SADLY, IT'S A PUTIN WORLD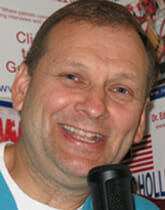 Podcast: Play in new window | Download
Join Doc Holliday as he explains why this world is more and more falling into the influence of Russia's Putin! We also have the second half of our interview with Libertertian Tony Stiles—hear him explain what he thinks of Rand Paul. Doc gives his take on the celebration of Dr. Martin Luther King, Jr.'s speech that changed America as he questions why U.S. SenatorTim Scott was not invited to the event. And this week's TOMBSTONE award goes to people who fear Jesse Jackson, Sr. Find out why by clicking on a great Labor Day show right here and right now!