Listen:
Rock Splitting Politics – AT THIS TIME REPUBLICANS SHOULD FOLLOW THE EXAMPLE SET BY GEORGE WASHINGTON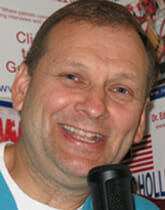 Podcast: Play in new window | Download
Doc Holliday explains how the Republicans should hit and run then build the army's strength for future battles that will bring complete victory over Obamacare and the socialist policies under which we reside today. Very important time for America and freedom and this week Doc will put all the pundits and actions like those of Ted Cruz and his fillibuster into a pot and then boil it down to what you need to know right here and right now! President Obama gets this week's TOMBSTONE AWARD—click on to understand why as the President tells you himself why he wasn't evidently very good in math. Every American needs to hear this week's show so click on now and "pass the ammunition" or rather pass the links to the show!