Listen:
Rock Splitting Politics – SHUTDOWN, MELTDOWN, OR TAKE DOWN?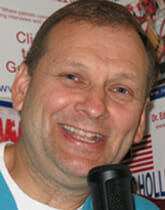 Podcast: Play in new window | Download
"Oh what a tangled web we weave, when first we practice to deceive," these words by Walter Scott could very well spell out the source of the troubled national government shutdown. When President Obama made promises about Obamacare that we the people now know to be false (listen to the show about Obamacare and the Jurassic Park Train Wreck) then his false pretenses set the stage for what is happening. Join Doc this week for a great show about what you need to know about the shutdown and keep listening because Doc Holliday is on his way to D.C. this week to give you a first hand account in the coming weeks (and remember the debt ceiling limit is imminent.) Doc interviews author and columnist Edmund Wright about the shutdown (you can check out his latest book here.) Doc gives some great news about the IRS scandal and he talks about what a group of WWII veterans did in D.C. Fantastic show this week, but just hold on to your hat for the next couple of weeks because Doc will be giving you insights to what is going on in Washington like no other show!! Click on now and be sure to link the show to your friends and relatives!