Listen:
Rock Splitting Politics – DOC HOLLIDAY RETURNS FROM D.C. AND THE SHUTDOWN IS OVER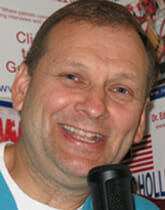 Podcast: Play in new window | Download
Join Doc this week as he dives into what the shutdown's end means now and in the future. Doc told you he was going to Washington, D.C. last week and now he is here to give you a first hand report. You will need to listen to today's show to fully grasp what the shut down could mean several months down the road and Doc agrees with a President Obama political assessment. Listen to see just what that is and hear Doc talk about meeting with Sen. Rand Paul, Sen. Tim Scott, and Sen. Thad Cochran while he was in D.C. Click on to hear what you will not hear anywhere else.