Listen:
Rock Splitting Politics – PRESIDENT OBAMA'S ACHILLES HEEL IS OBAMACARE!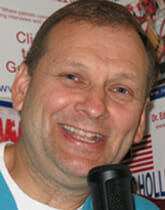 Podcast: Play in new window | Download
Doc Holliday nails down what will be President Obama's downfall—his signature legislation, Obamacare. Listen to this week's show as Doc plays clips from George Will, Tucker Carleson, Sean Hannity, Sen. Rand Paul, Congresswoman Nancy Pelosi and others. Rock Splitting Politics puts together a show with Doc's comments and news clips from these newsmakers that the entire country needs to hear. Yes, the President does have an Achilles Heel when it comes to Obamacare—-find out why by clicking on now! And listen all the way to the end to hear why Congresswoman Pelosi gets this week's TOMBSTONE OF THE WEEK AWARD! Share with your friends and go like our Facebook page at Rock Splitting Politics!