Listen:
Healing From Within – Disability Discrimination-Legal Battle and a Leading Pharmaceutical Powerhouse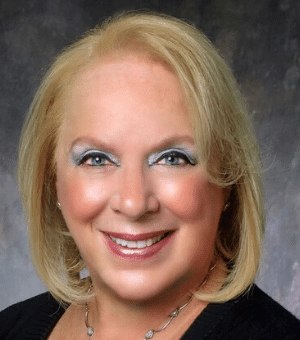 Podcast: Play in new window | Download
In today's episode of "Healing From Within" Host Sheryl Glick welcomes Sherry Blackman author of "Call To Witness" the true story of Jane Gagliardo's battle with disability, discrimination and while an exemplary employee, the sudden loss of her job at a leading pharmaceutical company. The legal battle that was waged by her dedicated attorney and family played out over a long period of time.
Sherry Blackman is an internationally published writer, award winning poet and journalist whose work has taken her to over 30 countries. She has been featured in the Christian Science Monitor, The Philadelphia Inquirer, The Star Ledger, and the World and I magazine. In 2007 she was ordained by the "Presbyterian Church USA" and today is the pastor of two churches.
In the book "Call to Witness" many situations that all of us are faced with in our daily lives are addressed. For example, Jane's earlier life with her mother and father and the abuse that she and her mother endured, ultimately influenced her adult life, her health, her marriage and her court battle. Jane's father was physically abusive to Jane's mother and thought it was his right to beat and humiliate her. Her mother, as a result, took on a victim persona and took pills as she was often not feeling well. When the father was fired from a job for stealing a piece of equipment, he signed whatever papers they gave him rather than to go to jail and lose his pension. This happening influenced the way Jane responded when she was fired and asked to sign release papers..remembering her father's dismissal she opted to get a lawyer. The difference between the father and daughter was that she was a hard worker, a just and loving mother and wife and a champion for helping others while the father was a callous brute.
Another example that some of us may have been faced with was observed while Jane worked at Connaught Laboratory. Jane mentioned to one of her co-workers that things were being said around the office and it seemed the boss-lady had it out for Jane's co-worker. Seems like many of us have encountered insecure bosses or managers who don't like employee who are doing a good job and attracting attention because of his or her skills and efforts. Sheryl believes this is a rampant problem in many workplaces where competition, rather than cooperation and respect for team work, is still rewarded and valued too highly.
In another scenario, Jane asked a worker at the office what they knew about Pocono Biological Laboratories. She was told the place might be sitting on toxic waste and the lab was making efforts to conceal this fact. The person Jane was talking to said every effort and expense would be made to continue to bury this information, and when Jane said it should be exposed, the worker went on to say….it will never happen, they will never be shut down because she then said, "Money buys silence." Many local people were becoming aware of the skeletons of animals in the near-by ponds with birth defects, but did not know how to do anything about it. Just and righteous people, scientists and inventors, and medical practitioners must seek a way to heal and serve without harm to others…Greed and injustice still create people of low intention and selfish motives. It becomes an individual and community effort to bring awareness and change.
Sheryl reveals a story that seems in conjunction to this type of greed oriented behaviors. As an intuitive, sometimes Sheryl receives insights or information while in the dream state. One night upon awakening, she heard as clear as a bell, " There will be a cure for diabetes." It was great news as Type I Diabetes is an extremely challenging disease to live with and to manage. Sheryl is aware that the pancreas continues to produce small amounts of insulin for decades after the onset of the disease. If a way could be found to stimulate the organ to begin to make insulin again, that would provide a cure for a million and a half children and adults who have this type of Diabetes. When I told my husband who is an attorney, he immediately responded…"It's not going to happen". I asked "Is is because the pharmaceutical companies make so much money on the supplies diabetic people need?". How sad to think that a cure could be suppressed because there would be a loss of money to the medical companies. This form of corruption affects many needed laws to be passed that would allow so many people to be helped. When will the dog eat dog mentality and materialism be brought into perspective? We like to believe that humanity is evolving into an age of self awareness and self development which ultimately will lead to making better choices for the health and well being of our communities.
The story of Jane Gagliardo reveals that after 4 years at Connaught Laboratory, she was diagnosed with Multiple Sclerosis (MS) having mild episodes, but most of the time the symptoms were in remission. In the course of the book, Sherry Blackman, the author, shares with readers an understanding of MS, which is a disease where the body's own defense system attacks myelin, the fatty substance that surrounds and protects nerve fibers in the central nervous system…symptoms include; loss of feeling, numbness, temporary loss of vision, at times a lack of control of muscles, slurring of speech, short term memory loss etc. Heat and stress can cause flare-ups and pain may be experienced between the spine and nerve pathways. Additional symptoms may include becoming overwhelmed when confronted with new tasks and an increased inability to maintain focus on a task, along with a slower rate of processing information than those without the disease.
In trying to retain a sense of humor as new symptoms presented themselves, Jane declared MS could also stand for Maladjusted Syndrome or Mistrust and Suspicion…maybe M stood for 'metals' and S for 'system'. Metal in her system may have been from vaccines she had received as a child. In lieu of understanding the actual physical cause of MS, it might be conceivable that all disease is a reaction to the trauma and misguided parenting from childhood, and that unresolved fears and stress eventually present in the body as illness or disease… in other words, the body reflects the impressions at the cellular level of emotions.
Also in the book, a description of when Iraq invaded Kuwait on August 2, 1990, and shortly after the U.S. deployed troops to protect Kuwait's oil rich neighbor, Saudi Arabia, Jane received a list of vaccines that were needed from the pharmaceutical company she worked for, and noted that war-like disease is great for the pharmaceutical companies to make their quotas of money, they will do anything. Of course, well abiding citizens know that there are ethical laws that should be respected by the medical and pharmaceutical companies, and legal restraints to ensure the well-being of everyone, even during war-time or extreme conditions.
Jane loved her job and helping others. Because of the work that Jane did in regard to American Airlines flight 965, that crashed in Columbia, South America, around the Christmas season, Jane and another employee worked to the point of exhaustion, 1,000 vials of Hepatitis B were sent to assist in the emergency treatments. No small feat to accomplish! Days later, a letter came from the American Airlines medical department and read "I would like to bring your attention to the exemplary performance of one Ms. Jane Gagliardo on your staff. Over the holidays when it seemed nearly impossible to get large volumes of Hepatitis B following an air disaster in Columbia, this lady's expeditious efforts provided the vaccine I needed. She is an excellent representative of your company who conveys through her friendly pleasant manner the good intentions of your company to serve its customers." A copy of this letter was then sent to higher-ups at Connaught Laboratory.
Soon after this wonderful compliment regarding Jane's work, a new supervisor was appointed who had known Jane many years before. This supervisor was observed by employees in the company and seen as not a responsible or friendly person, yet she rose in the corporate ladder. Why might such unlikeable personalities be awarded positions over other employees? It may be concluded that favors, pay-offs, sexual relationships, and/or people who are manipulative, lie, and are masters of deception, might make money for the company in underhanded ways and are seen as valuable, regardless of their other short comings. It would seem that all corporations and businesses should truthfully evaluate and recognize corruption and apply fitting consequences…for indeed the leaders are responsible for those who work underneath them.
Jane was a victim of such a mishandling of justice; a lack of responsible intervention by higher-ups in Connaught Laboratory. She was fired after eleven years of successfully serving the needs of the company and their clients. At the time of her firing, her attorney, Patrick Reilly, interpreted "The Americans with Disabilities Act", (ADA) passed in 1990, and determined there were grounds to initiate a law suit for Jane Gagliardo's dismissal. This law intended to eliminate a legal discrimination against those with disabilities and after seven years of a long and hard legal battle, it was proven that this large company did indeed act erroneously and without sensitivity in dealing with their employees, most particularly, Jane.
Jane Gagliardo's story, as written by Sherry Blackman, in Call to Witness, is a bold story of courage and one woman's triumph over early abuse in her family life, discrimination in the workplace, a serious health issue of Multiple Sclerosis, and showcases her driving need, determination and trust in the laws of justice, showing the strength of the human spirit to go beyond suffering and to follow the inner voice of the soul. Indeed it is a wonderful tribute to the legal system when it works correctly to support innocent people and call to task those that would abuse their position and power.