Listen:
Rock Splitting Politics – WHY U.S. SENATOR RAND PAUL WANTS TO AUDIT THE FED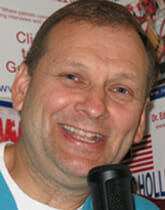 Podcast: Play in new window | Download
Join Doc Holliday this week as he interviews Les Riley to better explain why we need to audit the Fed. Les and the good Doc will help those who struggle to understand what the Fed really means to their pocketbook! And before you hear the interview with activist and constitutionalist Les Riley, Doc Holliday has cooked up promises made by our President about Obamacare with a response by the blast from the past band, Three Dog NIght! You don't want to miss that and you don't want to miss what Doc has to say about the news topics from last week concerning President Obama, his ratings, and who is now picked as the most powerful man on earth. Once again you will hear things hear on this show that you will never hear anywhere else. So click on and send out the links to all your friends. Remember that Doc got to meet Senator Rand Paul and his family last month and he finishes this week's show with a great answer to how to stimulate the economy—listen all the way to the end and don't forget to like us on Facebook!