Listen:
Rock Splitting Politics – AMERICA IN THE WORLD UNDER OBAMA'S LEADER(LESS)SHIP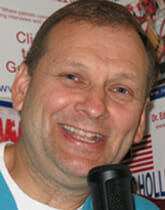 Podcast: Play in new window | Download
Join Doc Holliday this week for a tale that he wishes was not true, but Doc tells it like it is. Be sure to listen to Doc's assessment of where we are today in the view of the world and why. Also hear former President Clinton's response to present President Barack Obama's lie about Obamacare. And not to be out done, the president lies again at a press conference trying to fix his other lie—-hear all about it on this week's TOMBSTONE OF THE WEEK AWARD!! Click on now to download the podcast that Americans depend on to hear things here that they will not hear anywhere else!!