Listen:
Rock Splitting Politics – DEMS NUKE THE U.S. SENATE, WILL ISRAEL BE NEXT?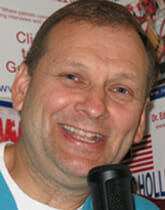 Podcast: Play in new window | Download
Join Doc Holliday this week as the nation suffers from the nuclear waste of what the Democrats and this administration have done lately. Wow, Senator Harry Reid has changed the senate forever—hear what he said when he was the minority leader of the senate! Doc uses clips from then Senator Obama and Senator Biden as well as the clip from from Reid. But that's not all as you will hear from the Prime Minister of Israel what he thinks of the recent Iran deal. Rock is cracking in politics this December and they may just be a warm up to the political rock splitting that will be coming in 2014. Click on now to hear what you need to know about politics. And in honor of the life and music legacy of the Beatle, John Lennon, Doc has a special tribute written and sung just after his death in 1980. Once again, you will hear things here that you cannot hear anywhere else. Send out links to your friends and neighbors and get involved in the political discussion! Our nation depends on you and me—we the people!!