Listen:
Conversations Beyond Science and Religion – Optimizing Your Lifespan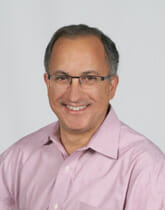 Podcast: Play in new window | Download
The quest for the fountain of youth remains one of our most deeply held but elusive dreams. But if we can't have eternal life, we can at least try to optimize our potential lifespans. This is the purpose of Lifespan Seminar, the organization headed by this week's guest, Guy Joseph Ale. He teaches that we must first understand our own potential lifespans, and then manage our lives to reach that potential in the real world.