Listen:
Rock Splitting Politics – BUDGET DEAL CONTINUES THE GENERATIONAL THEFT!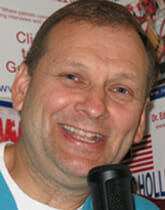 Podcast: Play in new window | Download
Join Doc Holliday this week as he responds to the budget deal and tells a story about our nation and where we find ourselves today. Detroit, Michigan has gone bankrupt and you need to hear how Doc views our future. Will young Americans continue to vote for the leaders who are robbing the future from our young friends and relatives? As the year winds down, this week's show will better prepare you for what you need to know politically for 2014. Doc covered our health care debacle last week, but he has added a new name to replace Obamacare—click on to hear what that name is. Just for you to know now, Doc will be counting down the top stories and personalities for 2013 starting with next week's show. Click on now to hear something that you will not hear anywhere else!!