Listen:
Rock Splitting Politics – FINAL COUNTDOWN FOR TOP ISSUES AND PERSONALITIES OF 2013!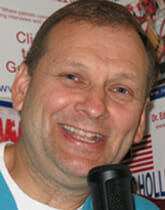 Podcast: Play in new window | Download
Join Doc Holliday this week for the final countdown of the top issues and personalities for 2013. Hear who Doc Holliday thinks is the top personality for 2013 and what issue he believes was the top issue for the year. You will not be disappointed with the year-end highlights because Doc Holliday's insights will be the tip of the spear for 2014. If you want to be on top of what is happening in politics for 2014 then you better listen to this show. And as we slip out of 2013 Doc tells you that the title of next week's show—the first for 2014— is "Farmer Obama and the Two-headed Turkey!" So listen to this week's show right here and right now, and do not miss next week's show as Doc will kick off 2014 with his very best political insights for the upcoming year!