Listen:
Rock Splitting Politics – KICK OFF THE NEW YEAR WITH PREDICTIONS FROM DOC HOLLIDAY!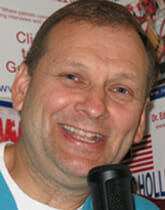 Podcast: Play in new window | Download
Doc Holliday professes to be neither a fortune teller nor a soothsayer but he gives you his top bold predictions for 2014 that you will not hear anywhere else.
Doc also gives you an inspired, and well worded response to the lies that many of our nation's leaders have been telling us. Get your new year started off right with Doc Holliday's best predictions, his response to hearing lies from our leaders, the story of Farmer Obama and the Two-headed turkey, and this week's Unaffordable, Uncaring Act update. The WOW factor is turned up as we kick off the year in a mighty big way. Be sure to like Rock Splitting Politics on our Facebook page and continue telling your friends and relatives about the show as we grow and grow! Happy New Year!!