Listen:
Rock Splitting Politics – ROBERT GATES, WAR ON POVERTY, AND NEWS UPDATES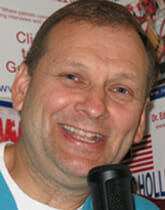 Podcast: Play in new window | Download
Join Doc Holliday this week as he discusses former Secretary of Defense Robert Gates and his new book exerpts. Then listen to the LBJ and his very words that began the War on Poverty 50 years ago. Does a politician's compassion turn into a desire for more power and control of other people's money? Listen to this week's show to find out. Also, picture this, Gov. Chris Christie on the New Jersey to New York bridge with a microphone singing a song to Hillary Clinton. What would that song be? Click on the show to find out. And Doc will be discussing the Unaffordable and Uncaring Act update as well as a new Tombstone award. Click on to hear things here that you will not hear anywhere else!! Continue sending your friends and neighbors and check out our Facebook page.