Listen:
Rock Splitting Politics – WHERE ARE THE JOBS? STUCK IN THE SWAMP ECONOMY!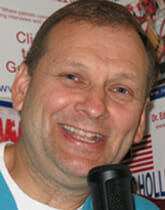 Podcast: Play in new window | Download
Doc Holliday kicks down the doors of statistics that are hiding the real condition of our economy. Hear why Doc Holliday calls this A SWAMP ECONOMY! Doc plays clips from Rick Santelli and others to help you better understand the January numbers released about the economy and what they mean. You get to hear a revised Paul Harvey story about an Eskimo, a knife, and a wolf. And we have this week's Unaffordable and Uncaring Act update! Great show for a great audience! Together we are changing America for the better!