Listen:
Rock Splitting Politics – "NOT EVEN A SMIDGEN" PRESIDENT OBAMA LIES AND WE HAVE PROOF!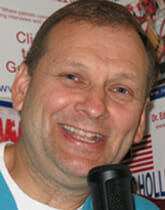 Podcast: Play in new window | Download
Doc Holliday takes the recent interview when President Obama tells the nation that not even a smidgen of corruption was found in the IRS, and he gives proof of the president's lie. Using an exclusive Rock Splitting Politics interview with the National Organization of Marriage President Brian Brown, Doc Holliday proves the President a liar! But that is not all on today's show, what happens when a liberal and a conservative agree on something—-well, you don't hear about it on the mainstream media outlets but you will hear it right here! Listen to what liberal U.S. Representative Shelia Jackson Lee and U.S. Senator Ted Cruz both agree about! Get ready for some Rock Splitting Politics that you will not hear anywhere else! And don't miss the testimony before a congressional hearing from citizen and patriot Catherine Engelbrect!