Listen:
Rock Splitting Politics – SEN. RAND PAUL SUES OVER THE NSA AND CONGRESS RAISES DEBT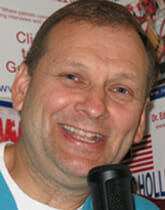 Podcast: Play in new window | Download
Doc Holliday presents Sen. Rand Paul's quest to protect our Fourth Amendment rights. Last week Sen. Paul filed a lawsuit and Doc Holliday will help you better understand why. But that is not all on this week's show because Congress raised the debt ceiling so that President Obama can continue to spend money approved now by the Congress. America's credit card limit has been extended and the youth of America better take notice—-because that great sucking sound is the sound of economic misery that will be their burden for decades unless America wakes up. And Doc Holliday explains succintly how the Republican primary for the U.S. Senate is shaping up in the state of Mississippi and he has a question for all listeners. Click on now for a kick into another week of Rock Splitting Politics just as Congress and the President have kicked dealing with our addiction to spending down the road.