Listen:
Rock Splitting Politics – SHOULD THE WORDS "OBAMA" AND "CARE" BE USED TOGETHER?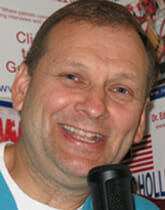 Podcast: Play in new window | Download
Doc Holliday gives the conservative world an exclusive look into how conservatives have fallen into a White House trap when it comes to trying to repeal the new healthcare law. Why? Better listen to this week's show and link it to all your friends. What Doc Holliday tells you today could help rid this nation of the job-sucking, skyrocketing pocket-costing, painfully fraudulant Patient and Affordable Care Act. A must listen to show as Doc then diverts from the domestic nightmare of the ongoing healthcare law to the chaos in this administration's international policy. And this week Doc brings back the TOMBSTONE AWARD for the FCC. Great show, breaks a new original story, and remember—-you will hear things hear that you will not hear anywhere else! Click on now! Don't foget to check out our Facebook page!