Listen:
Rock Splitting Politics – HOLDER SHREDS THE CONSTITUTION!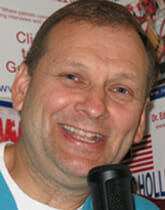 Podcast: Play in new window | Download
Doc kicks of this week's show with Attorney General Holder's own words shredding the U.S. Constitution! Doc Holliday is not the only one upset as the Rev. William Owens calls for one million signatures to impeach Eric Holder! Doc also digs into the 2014 race to control the U.S. Senate. And Doc gives his listeners a heads up on the next two Rock Splitting Politics shows. Listen to this week's show and learn what you need to know that you will not hear anywhere else. We thank our new listeners and we continue to grow across the nation as you tell others about this show. Keep up the good work spreading the work of Rock Splitting Politics—and remember we have just begun to fight!