Listen:
Rock Splitting Politics – Doc Holliday's Health Care Plan for America!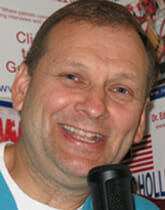 Podcast: Play in new window | Download
Coming soon Doc Holliday will put out a full plan to replace the Unaffordable and Uncaring Act that we are now underneath. On this week's show Doc will introduce to you the three main concepts—the health-pods, docbucs, and the miracle of free markets in health care! Take a listen as Doc goes back to our January show's predicitons and he how close he was on the world events of today! Doc will have some clips backing him up on international affairs. He is going to Israel this month so be ready for some on the land updates for the Middle East next month. Be sure to engage your friends and relatives about the new concepts that Doc Holliday introduces today in an exclusive show that no one has ever heard before—but you will right now. Click on and learn how to save America's health and America!