Listen:
Rock Splitting Politics – WHO MOLDS THE WORLD'S FUTURE? RUSSIA OR AMERICA?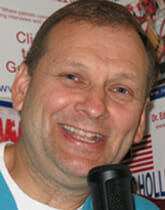 Podcast: Play in new window | Download
With quick well thought out precision, Vladamir Putin has taken the Ukraine's Crimean region. America, with all her technological spying and expensive hardware floating through space seemed to not have a clue. America was ill-prepared and caught flat footed. We may not have been defeated, but we were sure as an animal caught in a bear trap—defooted. Our Commander-In-Chief was busy placing his bracket picks for the NCAA women's basketball tournament while his foreign policy was being neutered by Putin. We will discuss the situation this week and talking about being neutered, we will play a clip from a candidate that has experience castrating hogs—and she wants to go to Washington! Well, click on and get yourself Doc Holliday educated on what you need to know to become an informed patriot ready to help save America. And Doc invites everybody to hear him speak May 17 at Guntown, Mississippi! What could be more exciting than a second amendment rally in Guntown, Mississippi, with Doc Holliday—hope to see you there!